Nov 19 2010
First, thank you Hugh for introducing me to XtraNormal – this was the first time I used it and it was superb. Second, this is my first video to post to YouTube, so I'm pretty thrilled. Third, this is a reflection on cyber-existence based on a mash-up of a poem I know well and my own thoughts and words, a blending of human, animal and machine, together with a new experiment on my digital presence, and it worked much better for me than I had anticipated. And finally, as is often the way, while this was supposed to be a deep and meaningful reflection, the sight of the wee bear being so pensive, nevermind the pause at the sound of the crow, has had me falling off my chair laughing. The wonderful thing about XtraNormal is that, while I know I put in the camera angles and the looks to camera, the animation and the words, wee Amergin Bear truly has a life of his own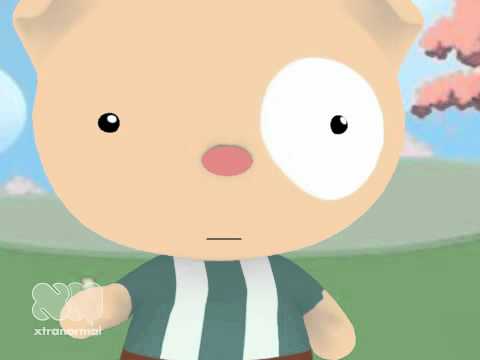 3 responses so far
3 Responses to "A Double First for Me!"
Hugh O'Donnell

on 19 Nov 2010 at 7:52 pm

1

Superb! Thanks for the name-check.

Sharon Boyd

on 21 Nov 2010 at 1:07 pm

2

Thanks for the inspiration Hugh – both with this and with the music earlier too, though I've now reverted to my usual unhip tune selection

Martin Gibb

on 21 Nov 2010 at 2:36 pm

3

wow, this is great, has inspired me to use Xtranormal more, I feel a 'Superhero vs. Plate Tectonics' lesson with my Y6s tomorrow, is now needed!
Leave a Reply