In the creation of my digital artefact I've chosen to explore the impact of multi-modal representation upon a written text. Or to put it another way, can a multi-sensory experience 'bring words to life'?
For this exercise, I decided to create a simple, short film using The Shout, a work by acclaimed English poet Simon Armitage. I had the good fortune to see the author at a recital during this year's Edinburgh Book Festival and felt he invested incredible emotion into words. I thought it would be interesting then, to explore whether the emotional meaning of one of his poems might change when mediated digitally.
The approach I took was to begin simply with the words of the poem, as would be seen on the page of one of Armitage's books. Upon this foundation, I then built additional layers of representation, starting with the author's voice, followed by background music and then images. For background music I selected the song 'Asleep' by The Smiths on the basis that its tone matches the pathos of Armitage's delivery style. Here then is my digital artefact:
http://www.vimeo.com/15752638
As a contrast meanwhile, this is a recital of the poem by the author (starting at 1:15), without the power of graphics, or Morrissey & Marr as a backing band.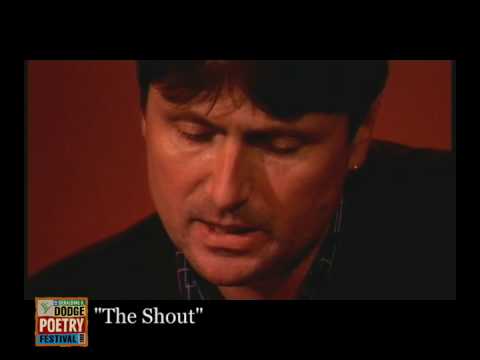 I know which representation I prefer, but I'm interested to hear what you think.